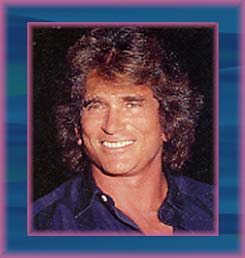 ACCORDING TO MICHAEL
( Dedicated to Michael Landon )


" I didn't know him until he was gone"...


According to Michael there is no death
Even though his body has turned to dust,
The spirit lives on after his last breath
And journeys to meet the God we all trust.
According to Michael he stands 'long side
The teacher and Master we've come to love,
They talk and pray as he hears from his guide -
"Lessons are learned from within - not above."
According to Michael he's still alive
And has a message to give all of you,
The soul and the spirit always survive -
He comes to know for himself that it's true.
According to Michael - love is the key --
"Life is a gift from the Master to me."